BRENNEN REED
brennenjreed@protonmail.com
Couch Magazine is centered around conversations about life and art. This intersection has always been of great interest and importance to me. Often times art magazines are either very experiemental or very simple; Couch Magazine embraces both of these approaches and expands upon it.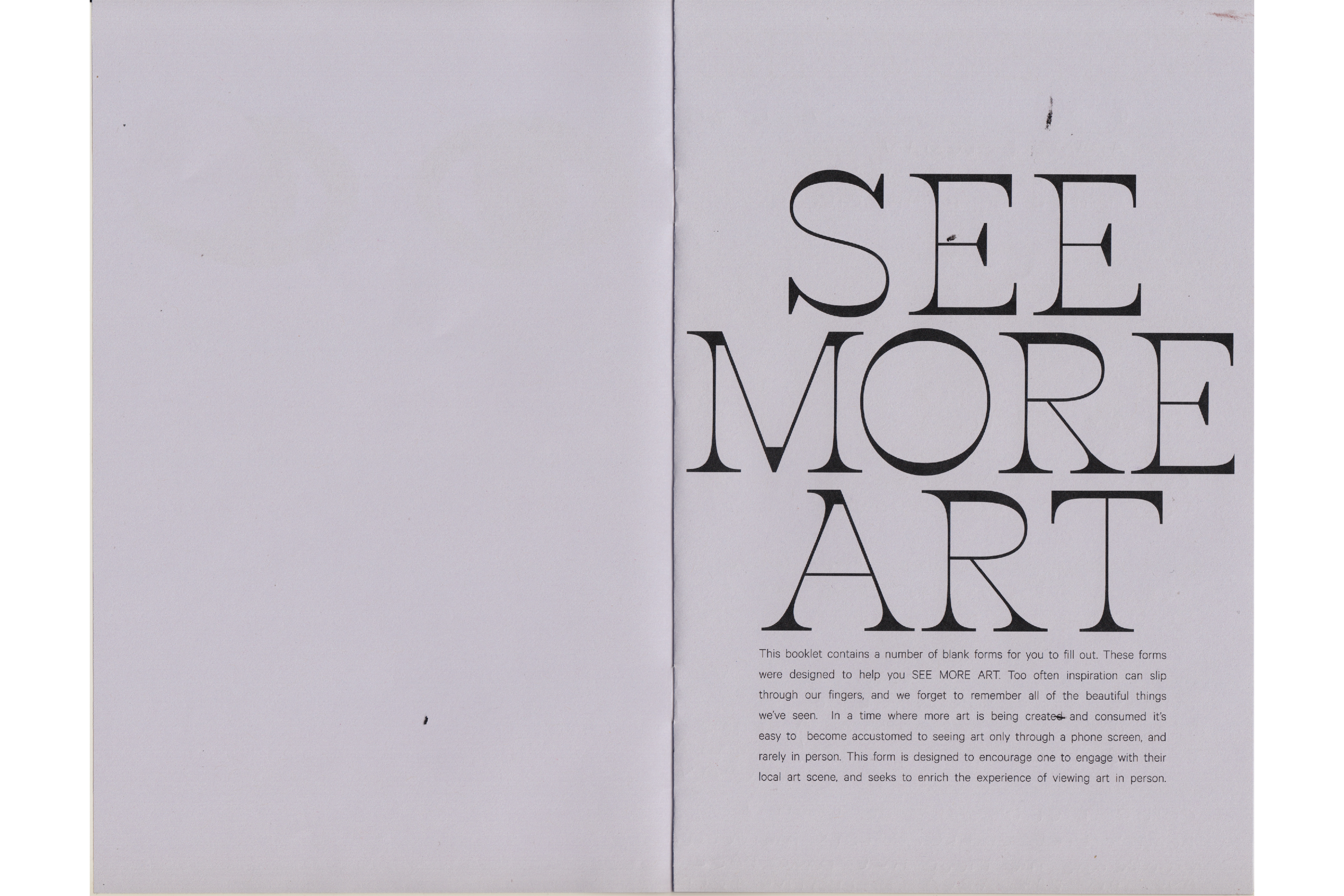 For this project I created a form that is designed to enhance the art going experience. This form takes the shape of a booklet because it includes multiple copies of the same form, which encourages the user to take the form around to different art spaces.


School of Living Art
Spring 2018
Brand Design for a business that trains people to become certified yoga instructors. Inspired by ceramic colors and forms.